After School & Pre-K Programs in Buffalo, NY
Contact Storytime Child Care & Learning Center Inc today, and gain access to a versatile selection of child learning programs and more! These programs are designed for children from 6 weeks of age until they turn 5. We also provide care before and after school for children up to 12 years of age.
We feel that early childcare education should be a time of fun, warmth, security, and discovery. Our curriculum includes sharing, conversation time, free time, story time, creative activities and crafts, independent art time, games, exposure to shapes, colors, numbers, letters, and more. From infant programs to Pre-K programs and school age programs, no matter the age of your child, they'll love spending time at our innovative facility. To see a schedule of a typical day here at Storytime Child Care & Learning Center Inc, click here.
Storytime Child Care & Learning Center Inc is licensed by the New York State Department of Social Services and complies with all the standards placed forth by the department. Make an appointment to tour our day care center today.
Browse the Following Section of After School Programs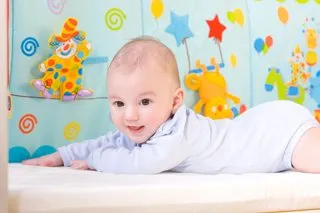 Bouncing Babies
Our infant program, Bouncing Babies, accepts children starting at 6 weeks old. Infants are allowed to sleep and eat according to their at-home schedule.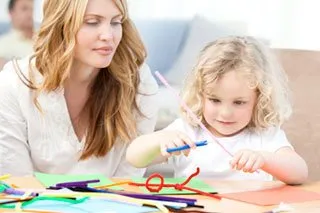 Tiny Tots
Our Tiny Tots room accepts children from 18 months up to 2 years of age. This is a transition room that promotes cognitive and language development.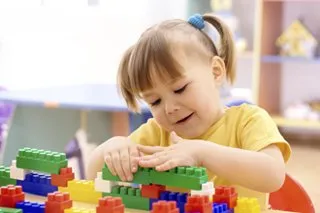 Topsy-Turvy 2's
The Topsy-Turvy 2's program accepts children from 2 to 3 years of age. The curriculum is focused on social, physical, language, and cognitive development.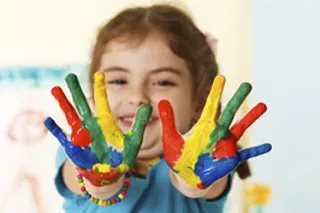 Thundering 3's
Our Thundering 3's program accepts children from 3 to 4 years of age. The room provides an atmosphere of social, emotional, physical, and intellectual growth.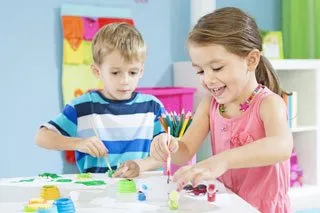 Imagination Station 4's
Imagination Station is a pre-K program that accepts children from ages 4 until Kindergarten. In this room, emphasis is placed on Kindergarten readiness by offering activities focused on counting, letters, shapes, colors, and motor skills.
Pre-K is an important milestone for children before they are ready to begin their formal schooling. A solid pre-K program is where children learn the fundamental basics to prepare them for their kindergarten curriculum. Important concepts such as counting, shapes, colors, ABC's, and even how to spell their name will all prove very useful before entering the big world of kindergarten. Prepare your child for school with a solid beginning. Consider a pre-k program that will give then a great start. Storytime Child Care & Learning Center Inc helps children learn in a friendly and fun environment.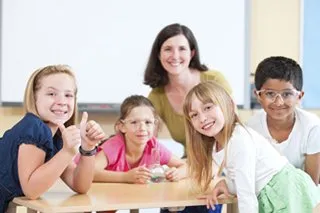 School Age Program
This after school program accepts children from 5 to 12 years of age, and provides supervised homework help, activities, and games. We also offer a full-time summer program.
With Infant Care, Pre-K Programs, & After School Care, We Are There Every Step Of The Way
Getting your child involved in an age-appropriate learning program is important for their success later on throughout their school years. At Storytime Child Care & Learning Center Inc of Buffalo, NY, we offer a wide range of services to ensure your child is given every opportunity to learn and develop their skills along with their peers.
Children who start early with our infant program can continue at Storytime Child Care & Learning Center Inc all the way through our after school programs. Not only will your child become comfortable in our learning environment, but they will enjoy the time they spend here and with our staff. No two child care centers are the same. We do our best to go above and beyond while creating an enriching and welcoming environment for children up to age 12.
Children can start off with a solid educational foundation with our infant programs and even our Pre-K programs. Here, we'll help prepare children for the big world of kindergarten and ensure they have all the skills to succeed. Once your child is of school age, they can still benefit from our school age programs and after school care. At Storytime Child Care & Learning Center Inc, we're focused on preparing children for their educational career.
Contact Us To Learn More About Our Buffalo Pre-K & After School Programs
If you are looking for a professional, fun, and safe after school program for your children in the Buffalo area, contact Storytime Child Care & Learning Center! We are conveniently located on the Southside Parkway and provide kids up to 12 years old with a nurturing and developmental learning program they will love! Our team have staff members trained in CPR and first aid on-site at all times, will ask unrecognized adults for photo ID, and are licensed by the New York State Child and Family Service. Get in touch with us today to learn more about what our after school programs can offer!